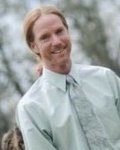 Hello and welcome to my web site.
My name is Paul Grim and I am the counselor at White Salmon Counseling.
Counseling (also known as psychotherapy) is one of the most productive methods for achieving change and personal growth available to us. Counseling takes place in a strictly confidential setting where you are safe to disclose personal information without being judged.
Please browse around to find out more about my background and style. If you have any questions, don't hesitate to call or
e-mail
.